Can you hear me out there?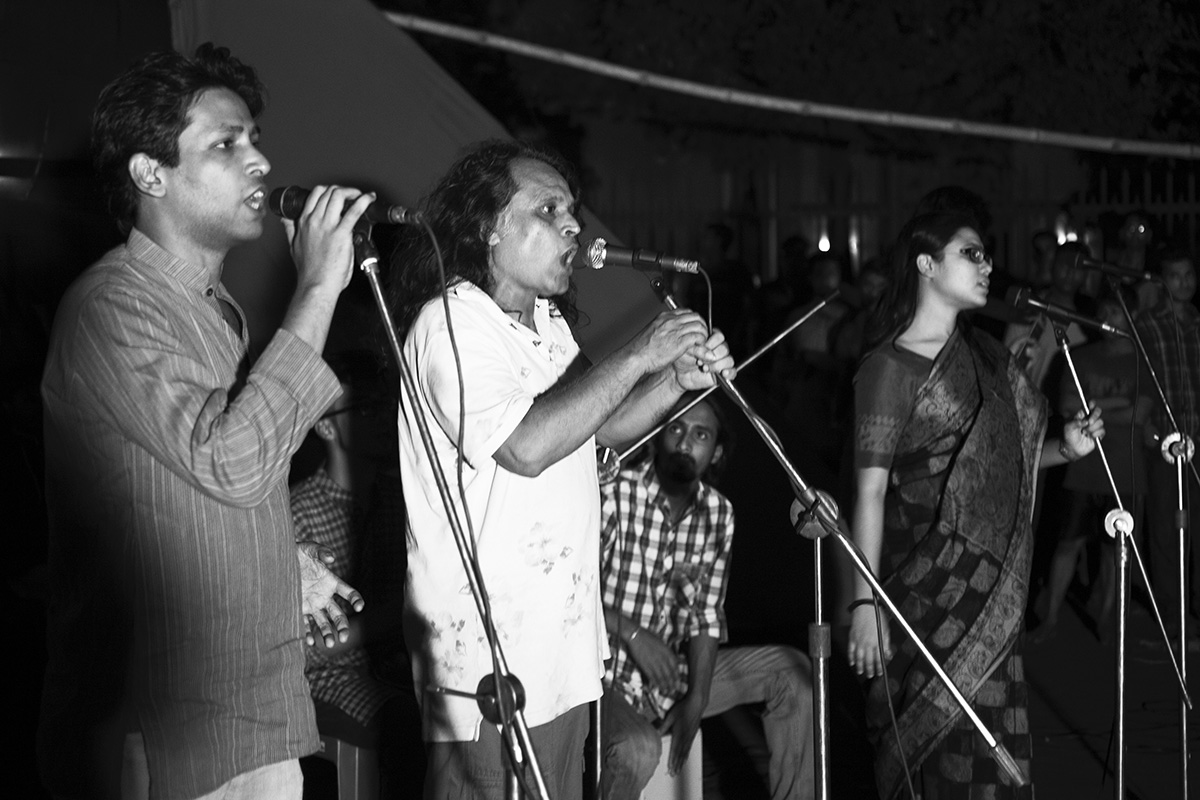 ×
(Samageet's song protesting deaths at Rana Plaza, Savar)
Lyrics: Amal Akash. Music Amal Akash and Khalequr Rahman Arko
Translation Shahidul Alam and Rahnuma Ahmed
---
Can you hear me out there?
Hey people, can you hear?
Corpses piled high, brick rock concrete
Bury not a throbbing heart, I still breathe.
Bury me not alive
Mother, o mother
I still breathe life.

From my blood sweat and tears, your money piled high
Your home wealth jewels, glints in the sky.
Why then must I burn, and as ashes return
Your dreams I stitch, with each handle I turn.
Aah aah aah aah.

Why's factory a death trap, on worker body feeds
Tears of blood flow freely, my sacrifice it needs.
March of the corpses, no longer will I stand
Corpses piled high, must end, I demand.
My heart still pumps, don't bury me alive.
Mother o mother
I still breathe mother, we still have life.